The pii_email_b5da0ef502b4b65aee66 error code might be difficult to fix, but finding the best workarounds for this Microsoft Outlook error is essential.
You've come to the right website if you're looking for the appropriate information or the right way to fix this mistake. However, it only happens when Microsoft Outlook sends information and receives emails frequently.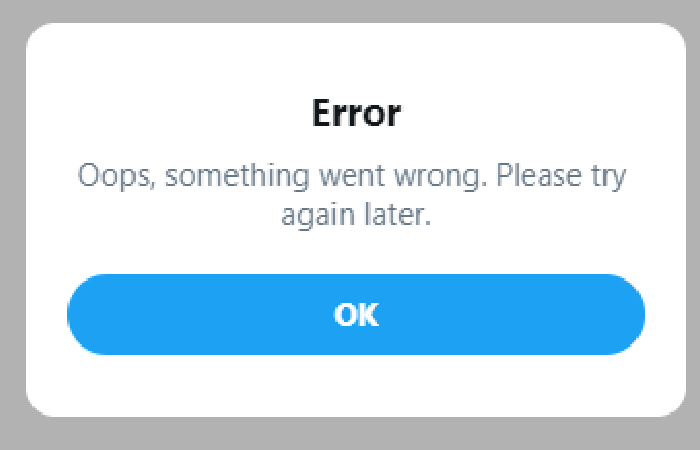 This article guides you through the manual process of settling the [[pii_email_b5da0ef502b4b65aee66] error code with a simplistic demonstration. It's time to dive in:-
Simple Steps To Resolve [pii_email_b5da0ef502b4b65aee66]Error Code:-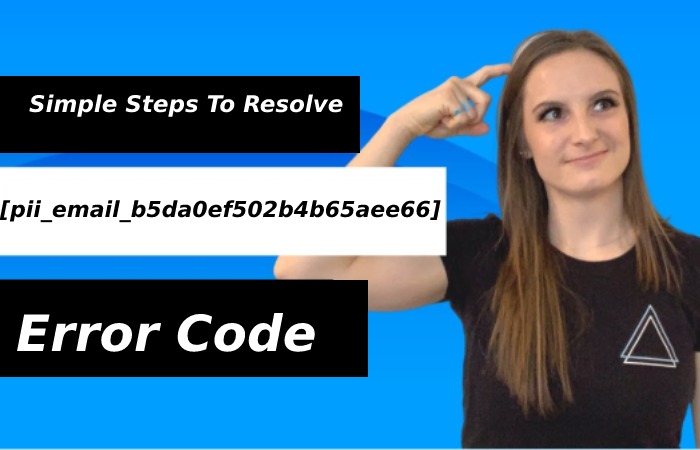 The error code [PII_email_4dd09cddea0cd66b5592] typically occurs when there is a problem with your Microsoft Outlook email client. Various reasons, such as incorrect installation, outdated software, or a conflict with other software on your computer, can cause this error.
Here are some methods you can follow to fix this issue.:
Check your internet connection: Ensure that your internet connection is stable and robust. An unstable or weak internet connection can cause issues with your email client and trigger error [pii_email_b5da0ef502b4b65aee66] codes.
Restart Outlook: Sometimes, restarting the Outlook email client can help resolve the [pii_email_b5da0ef502b4b65aee66]  error. Close the program and reopen it to see if the error has been resolved.
Update Outlook: Make sure Microsoft Outlook is installed on your computer in the most recent version. Visit the Microsoft Office website to see if there are any updates available. Install any updates that are available by downloading them.
Clear cache and cookies: Clear your Outlook cache and cookies to remove any stored data that might be causing conflicts with the software. To do this, go to the Outlook settings and click "Clear cache and cookies."
Repair the Outlook program: If none of those mentioned above solutions work, try fixing the Outlook application. Choose "Programs and Features" from the Control Panel. Search for Microsoft Office in the list, then select "Change." Choose "Fix" and then adhere to the directions to fix the software.
Contact Microsoft Support: If none of those mentioned above fixes work, contact Microsoft support for more help. They can give you more detailed troubleshooting instructions and fixes for the [pii_email_b5da0ef502b4b65aee66] error.
What Are The Causes Behind Transpiring pii_email_b5da0ef502b4b65aee66 Error Code In A Periodic Manner?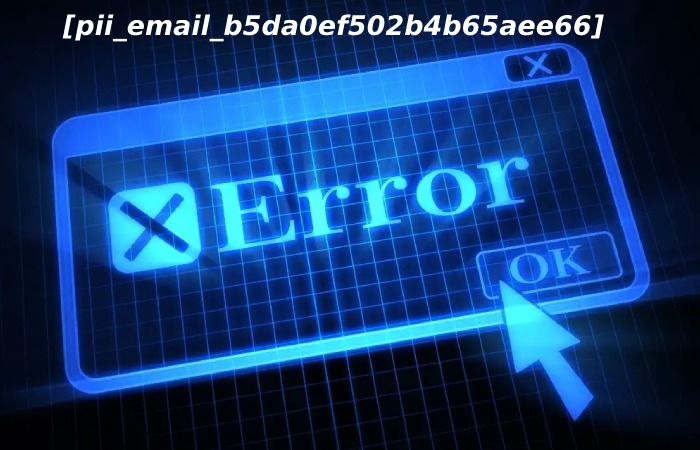 The pii_email_b5da0ef502b4b65aee66 error code in Microsoft Outlook can occur for several reasons. Some common reasons are:
Outdated or corrupted software: If you use an outdated version of Microsoft Outlook, it may not function correctly and result in the [pii_email_b5da0ef502b4b65aee66] error code. Similarly, if your Outlook installation files are corrupted, it can cause this error.
Conflicts with other software: Sometimes, conflicts with other software installed on your computer can also cause the [pii_email_b5da0ef502b4b65aee66] error code. For example, if multiple email clients are installed on your computer, they may interfere with each other and cause this error.
Incorrect configuration settings: Incorrect configuration settings in your Outlook account can also cause this error. For example, you may see this error if you have entered incorrect email server settings or authentication details.
Issues with email attachments: Sometimes, the [pii_email_b5da0ef502b4b65aee66] error code may occur when you try to send or receive emails with attachments. It may be due to the size or format of the attachment or due to issues with your internet connection.
Problems with your email account: If there are issues with your email account, such as a full inbox, incorrect login details, or a blocked account, it can cause the [pii_email_b5da0ef502b4b65aee66] error code.
Bottom Line: 
In summary, resolving the [pii_email_b5da0ef502b4b65aee66] error code can be done by following the steps mentioned earlier in this conversation, either by manually fixing it or by contacting Microsoft service providers for assistance. Addressing this error code immediately is important, as it can be annoying and cause issues when sending emails. Using the web version of Microsoft Outlook is also a viable option.
The error code usually originates from a corrupted software app. The best way to resolve it is to reinstall the latest version, avoid multitasking during email execution, and seek timely assistance from Microsoft Outlook's community if needed. As businesses rely heavily on communication, such as staff inquiries, management, sales orders, and ground staff, quickly resolving [pii_email_b5da0ef502b4b65aee66] error code is essential to ensure smooth business operations.
To fix the [pii_email_b5da0ef502b4b65aee66] error, you can try several solutions, including updating your software, repairing or reinstalling Microsoft Outlook, checking your configuration settings, checking your internet connection, and contacting Microsoft support for further assistance.
 Related Searches:
[pii_email_8f11625d0a000b277df2]
[pii_email_c9e0f9abc05c8559b3c2]
[pii_email_09f8c2348745dc1ef1c5]
[pii_email_2c1016997f21ae657944]
[pii_email_5957cdb5408a8ee604df]
[pii_email_d9c990879173f8bcde30]
[pii_email_898217ea16d23ea38f90]
[pii_email_4ba36a2118039d861cc6]
[pii_email_abc8e137455609d689bd]
[pii_email_5c492b7e082c1b76e63d]
[pii_email_c33e8065daa210a24311]
[pii_email_6b6248ac5f7617783bf9]
[pii_email_a32d8b04996f6ae8eeb0]
[pii_email_5c5c05e5b2676a940de4]
[pii_email_d7c198519a17b80250e4]
[pii_email_8ba5bb3a39abf6857314]
[pii_email_38600b17e5be01ee3929]
[pii_email_6ad2064cef3104d7b81f]
[pii_email_a61a7b2f3c0627236fe6]
[pii_email_75b62aaf69e906c6387f]
[pii_email_0f56a3603727c3d40bd7]
[pii_email_4b0ab06db739564b25e8]
[pii_email_2c5f0588995a9b0d3040]
[pii_email_091ca9bf1168833d435c]
[pii_email_db4bda165fd6835b89ed]
[pii_email_b5da0ef502b4b65aee66]
[pii_email_b750095a46716f191640]
[pii_email_b18c56ed8669a1677426]
[pii_email_715a1668075e316a119b]
[pii_email_ab0b10f9f2c0cd22fac9]
[pii_email_ba982f27305b2b56273b]
[pii_email_0582d7702befcc51e88b]
[pii_email_4e219aba2e71b02b3e53]
[pii_email_761dac5284379d0c4b1f]
[pii_email_e6a4fc2d84b21150a4ea]
[pii_email_1d465ad2f7ed54d39a12]
[pii_email_810cdbad1aa2adf16ad2]
[pii_email_814cf43b9bf9c3891435]
[pii_email_44cd17358ba6a79fd54c]
[pii_email_72465cc860fe91fef558]
[pii_email_c4227ff704faf596e31f]
[pii_email_47729a47f80e409db8be]
[pii_email_5b945a872b8926ad4824]
[pii_email_ead091caf88b2f22d727]
[pii_email_84bc8cb6f28b49c6ab2c]
[pii_email_813e2059c8f754392ebf]
[pii_email_574aa33ea15f6522b0dc]
[pii_email_810795063933d6a0ea94]
[pii_email_75713bb6d1348c5e8937]
[pii_email_d4349546a305486eae59]
[pii_email_3a663c7708112be76f50]
[pii_email_c1f9137446cdd1c3f7ae]
[pii_email_617f95000b4bfa29eb06]
[pii_email_16e5f3a8d2e45010243a]
[pii_email_899139f7f24815cdc02f]
[pii_email_1e20c917518a5f047551]
[pii_email_b49e91bb7e900253191b]
[pii_email_93e567773b5187144620]
[pii_email_e6f4d710debfe27134f8]
[pii_email_0b1385d704a649f7b126]
[pii_email_b7cda8bf27db8a078ba8]
[pii_email_82cf4b38bf15bb088dfa]
[pii_email_6455d34b6d56df0677c5]
[pii_email_ebc785732fa2d1f2a6f8]
[pii_email_0d50611c6daf87657c54]
[pii_email_150526a3bc162b05bf19]
[pii_email_13334f0e4c8049808881]
[pii_email_80166fc1e7cae1f5dca5]
[pii_email_8872b512d4ae3aebc53e]
[pii_email_a609387823fe55b97850]
[pii_email_bd4fb2002333b3d3445f]
[pii_email_fd7fd47488d286a6a838]
[pii_email_80128225cab9a4dd136c]
[pii_email_88c6cfec01139e5d328d]
[pii_email_c57021449845ced2a361]
[pii_email_86f39a59d955a4f8840c]
[pii_email_8dd65ebbedadabdefb29]
[pii_email_e103dfb55f313f909395]
[pii_email_4ceff4010ca55249dac1]
[pii_email_74ef7470302b44f65d43]
[pii_email_5c92f3f32e50cefe27b0]
[pii_email_088c27b728da9807d164]
[pii_email_084bca03bb6198153969]
[pii_email_d777aac15f7730b7515b]
[pii_email_43725711f6213f28b844]
[pii_email_a7fd9cf9fd3e51fe5573]
pii_email_b5da0ef502b4b65aee66
[pii_email_38c7bb588e20b0367605]
[pii_email_d1307c97858f7447d069]
[pii_email_f9cfb617bea4bb7e4bf7]
[pii_email_4ab3ae0245e534d3e5ca]
[pii_email_369a3e39692bcef9b3c8]
[pii_email_45eb7d3ac191e00bad3e]
[pii_email_a53d3b27dedea88629cd]
[pii_email_d0118858a8886a7a3309]
[pii_email_64538ebdb93bd1402089]
[pii_email_1fc988ed59f7f58f6db6]
[pii_email_5fbdcd76014623ffb26d]
[pii_email_7efe4bc06a9a32f4732a]
[pii_email_1888b3b2af39a11e9b5d]
[pii_email_373d8662afd686a7661b]
[pii_email_5e6563827617b572dcbd]
[pii_email_a46de61b7862fa6c9337]
[pii_email_d8cd32b2e95b53d6fc49]
[pii_email_64684663a5c84226a0c7]
[pii_email_397ab31ae44bee37e7a0]
[pii_email_7bcb92c178b739ce133d]
[pii_email_8ac30ab0544b12d62d22]
[pii_email_5da7723743ba5572587c]
[pii_email_1f862d546397e95bd3a0]
[pii_email_e632b98916be79e66e74]
[pii_email_8c34b2f14c4ab4c35861]
[pii_email_96c1ab97226cf02433d4]
[pii_email_360ad90c3ee89386a322]
[pii_email_f657929fc57a01e1c89d]
[pii_email_db80ecf301631f28505c]
[pii_email_67d8c71667ca9a9dfb57]
[pii_email_8e2d2e54a99cad8639b0]
[pii_email_a8f99970457d18385b8d]
[pii_email_6e71b4486a86c814dbde]
[pii_email_ea7d4b7d7c9df92caf91]
[pii_email_f3d4566789f01555c155]
[pii_email_002fab97a8d025916f3f]
[pii_email_e464a7fc26d9e08b6a26]
[pii_email_23ce85cf7b514ed14f09]
[pii_email_0cab4a336e19047fd960]
[pii_email_8dabdcbe14f428071d5e]
[pii_email_ed4e4d833fda46913d09]
[pii_email_d9b508cbf808052df47d]
[pii_email_b5972f241f5257906ca6]
[pii_email_9a45396974e4cab9d5f2]
[pii_email_720e87c877ceaf8d3402]
[pii_email_c14e4b85248ead3cbf21]
[pii_email_e94022be53975e4b5ac1]
[pii_email_142abd85eb7c739fa03e]
[pii_email_8bdc9da245ae8ba8112a]
[pii_email_a03c6a9f2e777822898e]
[pii_email_4eca08369ad0191ecfce]
[pii_email_21ab5c42bcace9268bd8]
[pii_email_195f81d9abed46664596]
[pii_email_17f3a86d1144ec395f89]
consultas ar [pii_email_f971f712db82c446dba8]
[pii_email_eb40b0bff30fd08f47ed]
[pii_email_d2f39ee6075d63717236]
[pii_email_c86bb21f39db55e82287]
[pii_email_bf82b40d34afe6b66265]
[pii_email_7b888c2070c4b8767d63]
[pii_email_20a3820a5169c76966a1]
[pii_email_88062ce71b87b6d6b5a4]
[pii_email_5d98a1ea563b205b3395]
[pii_email_27d018010a2d8d4cfd7b]
[pii_email_ca6a505d07db84b85e93]
[pii_email_f077da22e7ad2fc7f3e5]
[pii_email_1a9107bbc121984cc538]
[pii_email_a0bed96318c1980ad1d4]
[pii_email_08b9da4a20f31c2a56f4]
[pii_email_af23a2383766a6995a45]
[pii_email_a9c1a984ea6202cba7c5]
[pii_email_7373692eb024466e797f]
[pii_email_488f77822d0ebfbf850d]
[pii_email_d5f8cdec2bc2c02402cc]
[pii_email_5def595d442c742023d5]
[pii_email_cf39bb2a1086fbf51c7d]
[pii_email_9e1a0e6fc71516705491]
[pii_email_22a988f0e9a7b58f78bf]
[pii_email_f8b7e0bfc53e962d1778]
[pii_email_6df685e1c768bdc82701]
[pii_email_c402b527a84961556ca5]
[pii_email_cb39add59f133f84fa7d]
[pii_email_43af63f87a32c5e10ad6]
[pii_email_15aba3b7c80365160ad5]
[pii_email_277f4f7917024d0ce40c]
[pii_email_8b23fb8bb9d614b08ac7]
[pii_email_877b72061987c441999c]
[pii_email_8a89281acb1b69c976a1]
[pii_email_332c553043499d884112]
[pii_email_b1114120aec25aa21d90]
[pii_email_4bbfa281595200a9054d]
[pii_email_26f00402131195b8e007]
[pii_email_e08b7e2bcb137c23c0a6]
[pii_email_23d0a29e43e4fc89a1d1]
[pii_email_94a745ece06a0b000097]
[pii_email_bf18115154822eac21ea]
[pii_email_a80d0b598e7199f9d500]
[pii_email_4c1c3df809af28e05232]
[pii_email_dc0c575ac8695b8e9cf5]
[pii_email_58887279ec803a124ee9]
[pii_email_0b9cde8d221aabd3f8da]
[pii_email_97fa16ca823084dcc2da]
[pii_email_174ee9638dd3de96aa3f]
[pii_email_d680d8f46d5eee013f1c]
[pii_email_b9351a78f9f79e708c0b]
mi [pii_email_55f80492e1f2ae261416]
[pii_email_fd5187fb4bde417461ec]
[pii_email_3887a55cc17df31e310d]
[pii_email_ef0f4b03689218cfa839]
[pii_email_d9b3f51136638b644351]
[pii_email_cce8fa5c596c30d12caa]
[pii_email_095e8ec3a8361cd8cc3b]
[pii_email_01e2de05f3fdc7d3d5ad]
[pii_email_cb919447821eee8caed3]
[pii_email_ee8925d50ebc4e3e596e]
[pii_email_e16eaf11f75f7700fc9e]
pii_email_b5da0ef502b4b65aee66
pii_email_b5da0ef502b4b65aee66