If you think Snapchat is irrelevant because of other popular social media platforms like TikTok and Instagram, better think twice. Snapchat can be a crucial part of your marketing arsenal, particularly if you want to engage and reach out to a younger target audience.
Over 300 million people use Snapchat, making it a valuable tool for any business. However, to be a successful marketer on the platform, you need to understand how Snapchat works and craft an effective strategy for creating engaging content. Below are some of the ways to start marketing on Snapchat: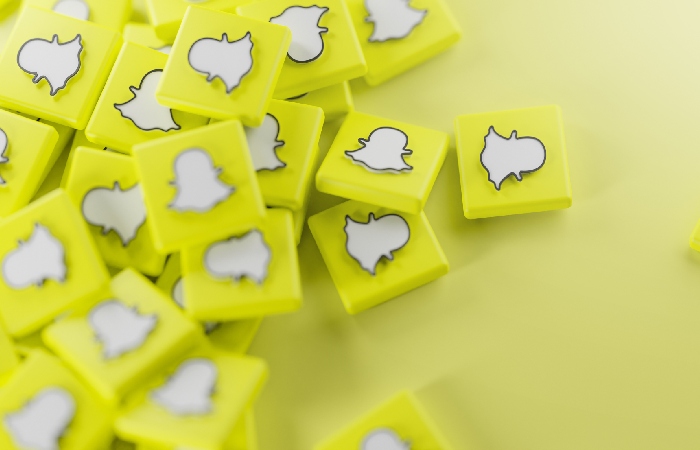 Set Up A Profile
One of the first steps to marketing on Snapchat is to set up a profile. Depending on your preferences, you can choose between creating a business account and a personal account on Snapchat.
There's almost no difference between these accounts. The only difference is that you'll require a business account to launch ads. With a personal account, you can still build a following, market your company, and connect with your followers.
If you're a beginner and want to monitor Snapchat activity easily, you might want to consider testing your skills and learning the ins and outs of having a personal or business account. If you have time, explore the different features of the platform to use it for marketing effectively.
Know Your Audience
To get the best results with marketing on Snapchat, it's crucial to know your audience. Remember, marketing isn't only about reaching customers, but it's also about connecting with them. Once you make real connections with your target customers, you can quickly persuade them to invest in your services, buy your products, and return for more.
Every business has a different target audience. To help you determine your audience, check your current data and analytics on your website and other platforms. This way, you can quickly assess your potential customers on Snapchat.
Establish Your Brand
Establishing your brand is vital to boosting your internet business on Snapchat. All customers want to know what your brand does, what it stands for, and how unique it is.
When you're done with your company mission, ensure that your logo, marketing materials, and business name are consistent with your mission and convey your brand's essence. You can consider working with a creative agency or freelance professionals to build a consistent and strong brand.
While this may involve a certain amount of money, it's a worthwhile and smart investment because it helps establish brand awareness. It also enables your customers to associate your goals and mission with the feel and look of your business.
Let Others Know You're On Snapchat
If you want to market on Snapchat successfully, you should let others know you're on Snapchat. Spread the word about your Snapchat account by sharing links to your website and social media accounts. Then, encourage everyone to share your content and follow your account to widen your reach. Aside from sharing your Snapchat details on different platforms, you can also use paid ads to increase your account's visibility to your target demographics.
Create Relevant And Engaging Content
Content is the key to growing your followers and widening your reach on Snapchat. You have to provide something useful and interesting to keep your followers engaged. In addition, it's essential to build anticipation so your users will be encouraged to watch your snap instead of skipping it.
Fortunately, creating content on Snapchat is made easy. Some of the features you can use for content creation are the following:
Writing tools

Drawing tools

Filters and lens

Background music
You can choose any type of content to publish. Depending on your brand's goals, you can provide:
Industry tips and tricks

Tutorials

Product demos

Reactions to the news

A series of content highlighting your brand's history
Consistency and relevance are also critical factors when creating content. To maximize your brand's engagement rate, you can take advantage of live video streams to help you interact with your followers.
Connect With Snapchat Influencers
Another way to market on Snapchat is to work and connect with influencers. This is especially true if you want to target generation Z. Typically, influencers can help spread the word about your business by sharing content on their channels.
People trust the influencer's opinions over a brand's claims because they appear more natural and authentic. However, you must know that not all influencers suit your brand. When choosing influencers, check their content and target audience. If you think they're relevant to your brand, work with them to boost your sales and get more followers.
Conclusion
Marketing on Snapchat is never easy, especially if you haven't tried it before. However, with a proper strategy and by keeping the above tips in mind, it's never impossible to nail Snapchat marketing effectively. For best results, you should stay committed to creating relevant content and never stop learning about the platform. Once you've done it right, it's easy for your brand to stand out on Snapchat.
Author Bio
Dustin Mack is a digital marketing specialist with over eight years of industry experience. He also writes blogs to share his expertise in the digital marketing landscape. Whenever he's free, Dustin enjoys participating in marketing conferences.